What Insurance Providers Do We Accept?
Health Insurance Questions
Health insurance benefits vary depending on your plan and/or provider. It's always beneficial to contact your health insurance provider to answer any questions regarding your individual coverage, co-pay, and deductible before your chiropractic visit.
Contacting your insurance provider can help us smooth our process and streamline your treatment. You can always find your provider's contact information on your health insurance card or on the insurance company's website.
Do you have questions about your Health Insurance Benefits?
Give us a call and we'll be happy to check for you!
We accept the following
Insurance Providers...
The Earlier the Treatment Starts - the Better the Outcome
Many research studies have shown that there is typically less chronic pain in years to come when you visit sooner rather than later. Thus, most health care professionals encourage people with these injuries to seek care immediately.
Chiropractors specialize in diagnosing and treating bone and connective tissue injuries. Often, but not always additional imaging is needed after the initial chiropractic exam to further examine the body. Thereafter, a treatment plan is developed that may include chiropractic adjustments, massage, acupuncture, muscle stimulation, and a home exercise program.
Schedule Your Appointment
Dr. Rhodes works hand in hand with many other local physical therapists, surgeons, and medical doctors to provide a team approach to care when necessary.
He has successfully treated hundreds of patients suffering from auto injuries. You do not need a referral from your primary care doctor to see a chiropractor. If you have any additional questions, call or text us!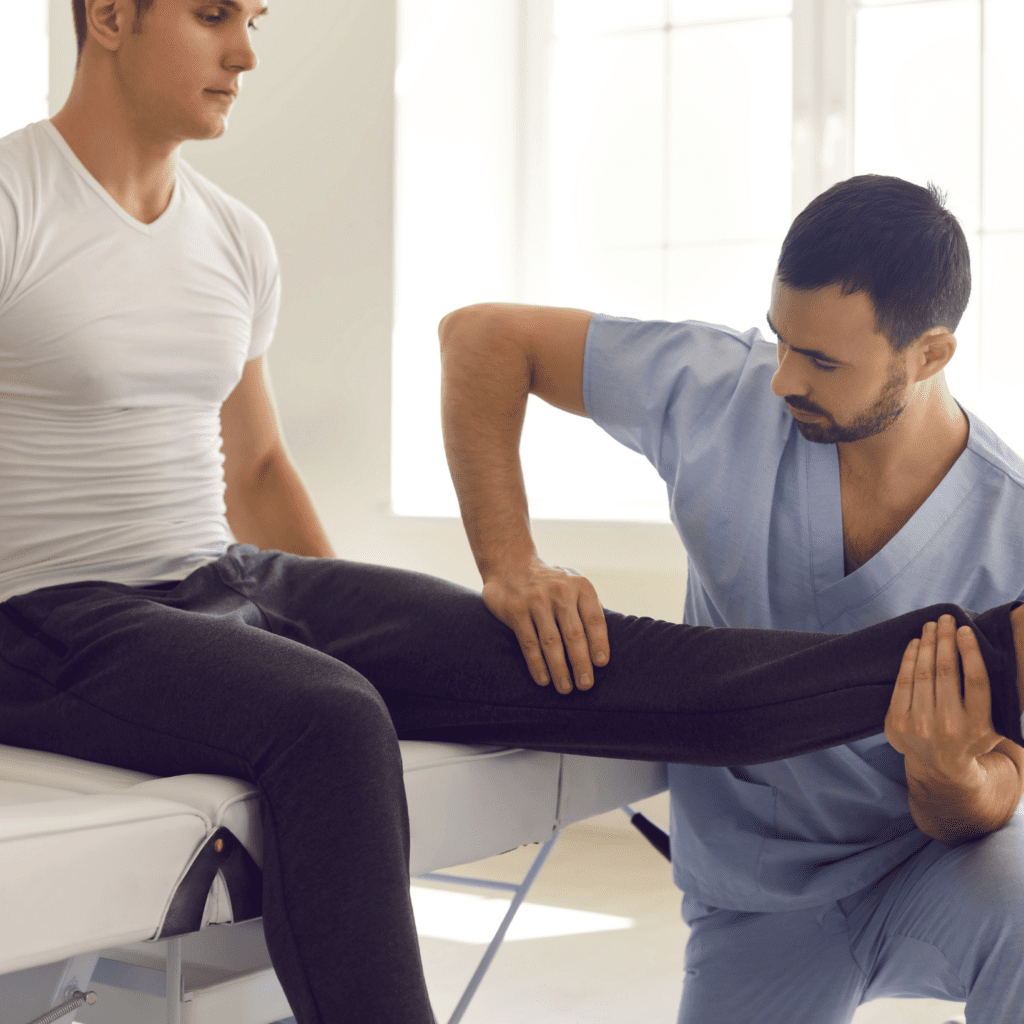 Get Help After An Injury! Fill out the form below and we'll get back to you as soon as we can.